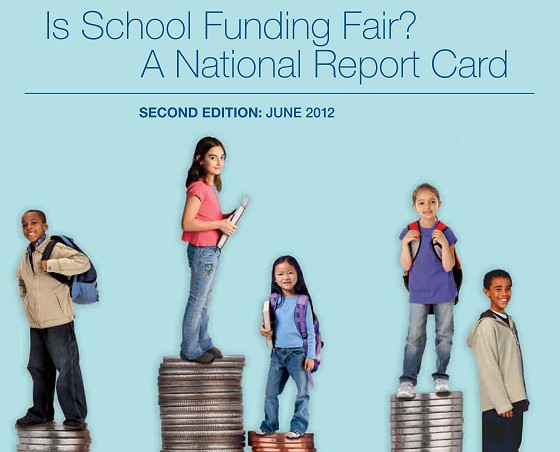 Far too many states continue to deny public schools the essential resources they need to provide every child with a fair and substantive opportunity to learn. The Second Edition of Education Law Center's Is School Funding Fair? A National Report Card rates the 50 states on the basis of four "fairness indicators" - funding level, funding distribution, state fiscal effort, and public school coverage - and provides the most in-depth analysis to date of state education finance systems.
"This report shows that a significant number of states do not have school finance systems in place that will support and sustain the delivery of high-quality education to all students," said David Sciarra, Executive Director of the Education Law Center. "Most states continue to neglect growing student poverty by failing to direct resources to the students and schools most in need. In some states and regions, the shortfalls in school funding are reaching crisis levels."
Of particular concern in the report is the rising number of students in poverty and the extend to which poverty is concentrated in certain school districts within states. In order to ensure students and schools have the resources they need, states must develop fair funding strategies that provide a sufficient level of funding and distribute it to districts to account for additional needs generated by student poverty.
Click here to download the full report and to check out the interactive, state-by-state rankings. How does your state measure up?