The following post was written by advocates from Youth on Board following a convening they hosted in Massachusetts. Many of the groups attending the event are OTL allies from across the country (see full list, bottom of page). The convening focused on sharing and developing organizing strategies to push for more student input in decisions affecting their education and teacher evaluations.
-----------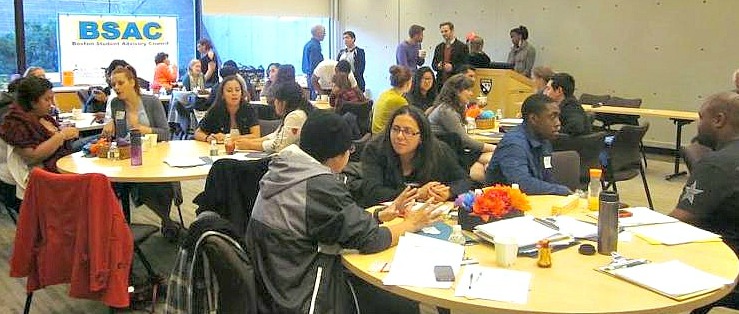 On October 15th and 16th, over 70 people from 10 states came together at Harvard Graduate School of Education to share experiences, learn from one another, and begin to build a national movement to put student voices at the center of their education by improving student-to-teacher relationships and communication and to push for students' voices to be included in teacher evaluations.
Young people and adults from Los Angeles, Oakland, New York, Newark, Denver, Providence, Boston, and Chicago came together to share their experiences and hopes about including student voices in the classroom, in constructive feedback and teacher evaluation. Already in several states, there are policies that give students a voice in the classroom, but only a few, and many other states and districts would like to change their own policies through student input.
Driven by the simple belief that students are the ones in the classroom and they should be asked about their learning experiences, participants worked together to come up with key elements that make these campaigns successful and began planning next steps for this movement.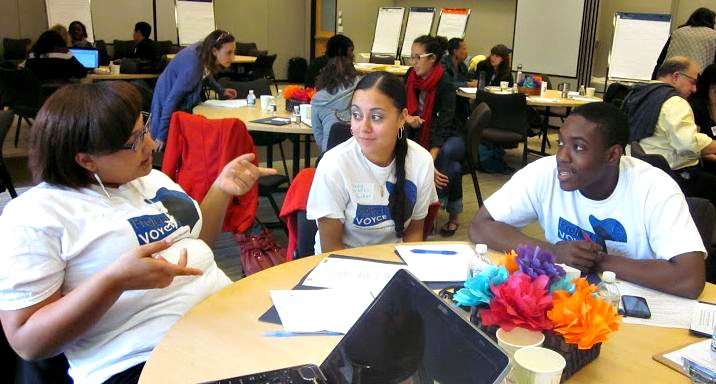 There was so much excitement and enthusiasm to work together to improve the current dynamic and experiences in schools for both students and teachers. This excitement was shared by students, organizers, teachers, advocates, union members, and state and city administrators. By sharing experiences and ideas with one another, and brainstorming together for two days, these stakeholders realized that they all have shared goals and came up with ways to help support one another.
We are so thankful to the NoVo Foundation for their support of this youth-led conference. We all benefit from their vision of creating classrooms where students and teachers can constructively relate and communicate with one another. This convening is just the beginning of folks coming together to positively change their classroom experiences -- there is so much to learn from one another.
Here is just a taste of what we heard:
Students are leading the change to make teacher evaluation and teacher feedback more constructive and supportive for teachers and students
Relationships in the classroom (and at every level of our work) are fundamental to this project - Social Emotional Learning runs through all of this
We need to ally with various groups such as American Federation of Teachers, the Coalition for Teacher Quality, and others to broaden our base of support
Organizers need to build buy-in at all levels to make this work a success
Constructive feedback and evaluation is about developing teachers -- not about penalizing them.
If you are interested in learning more about what we we learned or would like to become involved in this movement, please contact Rachel Gunther, Assoicate Director of Youth on Board at [email protected]
Thank you to all who participated and we look forward to updating everyone on next steps of the campaign!
-----------
Members of the following groups attended the convening: Abbott Leadership Institute (NJ); American Federation of Teachers; Barr Founation (MA); Boston Public Schools; Boston Parent Organizing Network; Boston Student Advisory Council; Boston Teacher Activist Group; Boston Teachers Union; Boston United for Students; Boston Youth Organizing Project; Californians for Justice; Center for Education Policy Research (MA); Harvard Graduate School of Education (MA); InnerCity Struggle (CA); Ketterson Institute; NoVo Foundation; Project VOYCE (Chicago); Project VOYCE (Denver); Public Advocates (CA); The Tripod Project; University of Massachusetts Boston; Malcolm Weiner Center for Social Policy (MA); Young Voices (RI); YouthBuild USA; Youth on Board (MA); Youth Truth