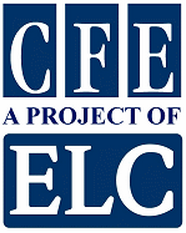 If you aren't familiar yet with the Campaign for Fiscal Equity (CFE) and Education Law Center (the group which runs CFE), allow us to introduce you to David Sciarra, ELC's Executive Director and this week's "Schooler-in-Chief" of New York education officials.
In an interview with the New York Times about CFE's ongoing work fighting for funding equity in NY public schools, Sciarra had this to say about officials' lack of initiative in dealing with persistent and unjust funding inequities that are hurting schools in poor communities:
"We always try to press the governor and the Legislature to step up to the plate without the need for there to be litigation," but he added, "If there's a need for additional litigation, no one should doubt that we would do that."
Actually, what he's threatening is yet more legal action on top of CFE's successful 13-year lawsuit that culminated in the 2007 Education Budget and Reform Act promising a "sound basic education" for all NY students. But the funding reforms that came on the heels of the new law have been overturned in the recent economic climate through a rash of budget cuts. Schools in low-income communities are struggling to provide that sound basic education, and CFE and allies are again beginning to pressure the state to make good on its promise.
So hats off to all the folks at CFE and ELC – and all of our allies! – for their hard work advocating for equity and fairness not just in NY but across the country.
Read more about CFE and it's threatened lawsuit here.