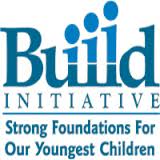 There's a new reality in the United States, one that hinges on changing demographics. The year 2011 was the first in which more infants of color were born than White, non-Latino infants. That diversity will only continue to grow, so it is increasingly urgent that we address the disparities in access to high quality educational resources and opportunities that children of color and children living in poverty face.
A good first step is creating early childhood systems that are responsive to the needs of all children.
Bringing Leaders Together
It is this new reality and sense of urgency that provided the impetus for the conference held in late January called "Southern States Early Childhood Leaders Network Convening: Creating Equitable Early Childhood Systems." Held in Atlanta and hosted by the Southern Education Foundation and the BUILD Initiative, the meeting brought state leaders from across the region together to explore the various avenues that they, policymakers, early care and education (ECE) providers and advocates can take to make states' ECE systems more equitable.
Throughout the conference, participants looked at the many ways decisions about standards, professional development, quality and reducing barriers to access can help or hinder the creation of an equitable system.
Representatives from Mississippi, for example, discussed how new kindergarten readiness standards that are currently being developed might be used as a diagnostic tool to identify struggling students and get them the supports and services they need to succeed. It is vitally important that students are reading at grade level by the third grade when they make the transition from learning to read to reading to learn. The earlier we can identify and support struggling students, the better their chances for success.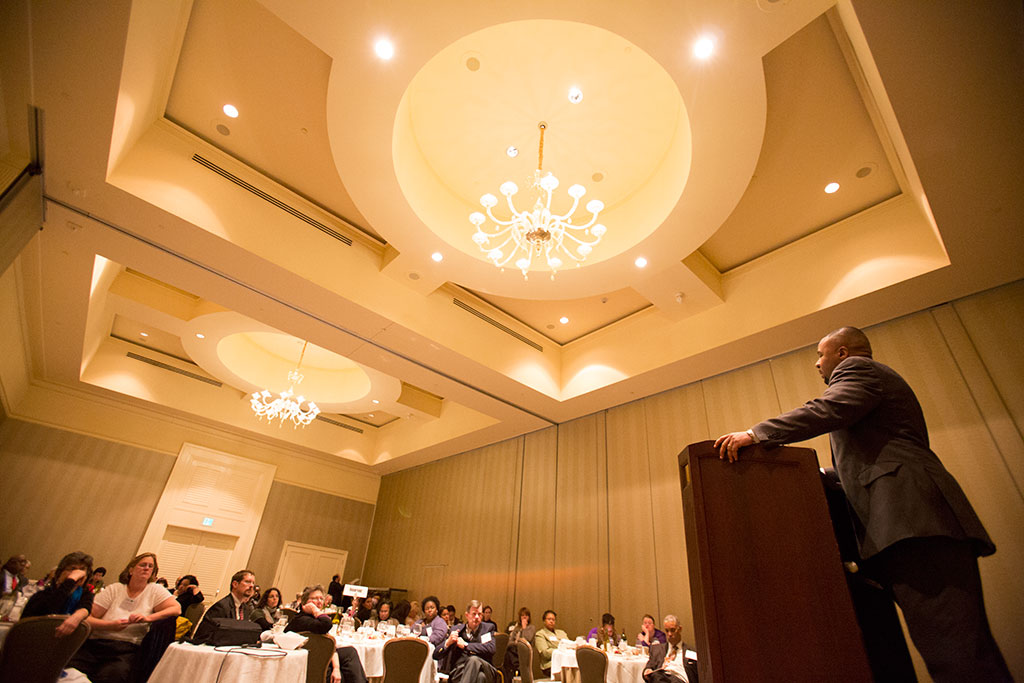 Dr. John H. Jackson, President & CEO of the Schott Foundation, giving his keynote address at the conference.
The keynote speaker, Dr. John Jackson, President and CEO of the Schott Foundation for Public Education, placed the meeting's discussions of equity squarely within the longer arc of Southern politics, civil and human rights, and the region's ability to provide an opportunity to learn to all students. Dr. Jackson spoke about how critical it is that the conference participants continue their work pushing to create and maintain equitable high quality early childhood systems.
Dr. Jackson returned repeatedly to President Obama's Second Inaugural Address and his call to make "we the people" an ever more inclusive concept. Too many students of color and students living in poverty lack access to high quality educational opportunities such that they become alienated and separated from that "we." Increasing access to early care and education is one of the most broadly supported education reform proposals and has decades of research to support it. He stressed that the job of advocates is to build the public will to implement a systemic change in policy that provides all students with access to high quality ECE.
Other experts led participants in discussions about building coalitions, raising funding for early care and education systems, parent engagement, business engagement and more. For example, Bobby Cagle, Commissioner of the Georgia Department of Early Care and Learning, and Pat Willis, Executive Director of Voices for Georgia's Children, spoke about building political coalitions to sustain funding and policy levers that can help or hinder equity. Tonya Russell, Director of Arkansas DHS, Division of Child Care & Early Childhood Education, addressed participants on "Funding and Program Sustainability in Hard Fiscal Times."
The Work of BUILD and SEF
Since its inception, the BUILD Initiative has been working to address a number of gaps that exist – by income, race/ethnicity, language and culture – both in child outcomes and opportunities as well as system capacity and response. Through its work, BUILD is addressing:
The readiness gap at the time of kindergarten entry
A participation gap in formal services by underrepresented groups – particularly in the areas of health services, preschool and other formal care arrangements
Issues of diversity and inclusion
Workforce diversity inequities
BUILD provides a number of resources and opportunities for peer learning on issues of diversity, inclusion and equity within early childhood systems. BUILD also profiles pioneering efforts within states to address equity gaps, provides an assessment of the current state of the field. And we share available research and evidence that can be used to inform state strategies on ensuring equity within states' early care and education work.
The Southern Education Foundation has systematically tracked policy development and investments in early childhood programs in the South for nearly a decade. Over time, SEF has produced a series of regional and state-specific reports containing longitudinal information on enrollment and funding of Pre-K programs. And in particular states (e.g. Georgia, Mississippi, Arkansas), SEF has been directly involved in supporting commissions and task forces focused on expanding access to early childhood education. SEF and BUILD have deep expertise in K-12 education reform and early childhood policies that promote equal access to quality learning opportunities, which enables the partners to help states link early learning to reform strategies in elementary and middle schools.