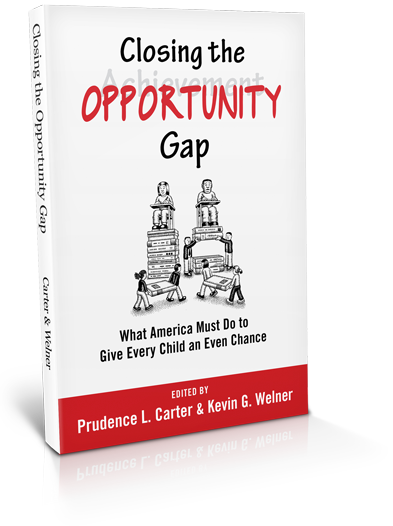 The National Center for Education Policy (NEPC), an OTL ally, has a new, must-read book about the change our nation needs to make from thinking about the achievement gap to trying to fix the opportunity gap that underlies it.
"Closing the Opportunity Gap: What America Must Do to Give Every Child an Even Chance" criticizes the notion that we can test our way to universal achievement. While standards and high-stakes testing have dominated our nation's education policy for the past several decades, they have done nothing to reduce the inequities that exist in access to key resources and opportunities, from pre-K to college prep courses. Instead, the various essays in the book advocate for investing in the types of student-centered supports that ensure each child has what they need to succeed, regardless of their zip code, race or gender.
You can learn more about the book, its authors and policy recommendations here. And click here to read an op-ed in the Washington Post from NEPC's Kevin Welner, who edited the book.