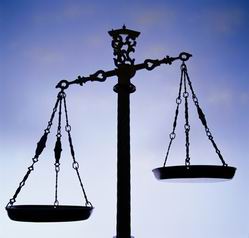 Advocates in Colorado lost an eight year legal battle over the state's inequitable funding system this week when the CO Supreme Court ruled that the state's funding system was constitutional, overturning a trial court's finding that the system was not only unconstitutional but "fundamentally broken."
CO's constitution requires the state to "provide for the establishment and maintenance of a thorough and uniform system of free public schools." But as lawyers in the original trial of Lobato v. State demonstrated, there are many essential resources and opportunities – such as safe and adequate school buildings, qualified teachers, up-to-date text books, technology, preschool, and programs for English learners – that are absent or inconsistently provided throughout the state. That argument won in trial, but was rejected by the Supreme Court, which said implementing a fair funding was a matter for the state legislature, not the court.
Current funding in Colorado averages $2,000 below the national average per pupil.
It's worth noting that even if the plaintiff had won the case, it's another thing all together to implement a fairer funding system. In 2006 the Campaign for Fiscal Equity won a landmark fair funding lawsuit in New York, but the state has since failed to invest the promised funds in its schools and has spent much of the past several years slashing the state education budget.
And in Arkansas this past November, the state Supreme Court ruled that a few wealthy districts could keep extra funds raised from a state mandated education funding tax rather than contribute the extra to the state's general pool of school funds. Members of the Arkansas OTL Campaign held a press conference warning that the decision could begin to dismantle a fair funding system that had taken advocates decades to build.
Learn more about equitable school funding systems – and how your state measures up – here.