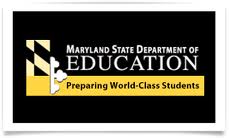 Maryland has joined the ranks of states like Massachusetts and cities like Los Angeles, Denver and Minneapolis in embracing positive alternatives to suspensions and harsh school discipline. The state's new regulations are a victory in a nationwide movement driven by grassroots organizers working to end racial disparities in discipline and the school-to-prison pipeline.
From the Washington Post:
"Maryland education leaders on Tuesday approved the most sweeping changes in decades to state discipline policies, culminating a four-year effort to find a more constructive approach to student punishment, end racial disparities in suspensions and keep students who are punished in school.

The new regulations allow principals to suspend students but establish a more rehabilitative philosophy and reserve the harshest penalties for the most severe offenses. They also create a new timeline for appeals and add educational services for suspended students."
The movement for school discipline reform has been winning victories across the country. Even the federal government has weighed in: new guidelines from the US Department of Education and Department of Justice detail how schools can reduce the overuse and misuse of suspensions in favor of policies that keep students in class.
Every year, over 3 million students are suspended across the country, often for minor, non-violent misbehaviors. School police increasingly intervene, arresting students where a trip to the principal's office would have been more appropriate. The result is that students miss class time for things like dress code violations, talking back to a teacher or even cutting in line in the school cafeteria. This alienates students from the classroom and increases the likelihood that they get into trouble again, drop out, or become involved in the juvenile justice system.
Today, more states, cities and districts are realizing the toll of zero-tolerance, particularly for students of color and students with disabilities who are disproportionately suspended. Alternatives like restorative justice, peer juries and community-building circles are gaining popularity in schools across the country. Learn more about them here.
And learn more about Maryland's new regulations here.