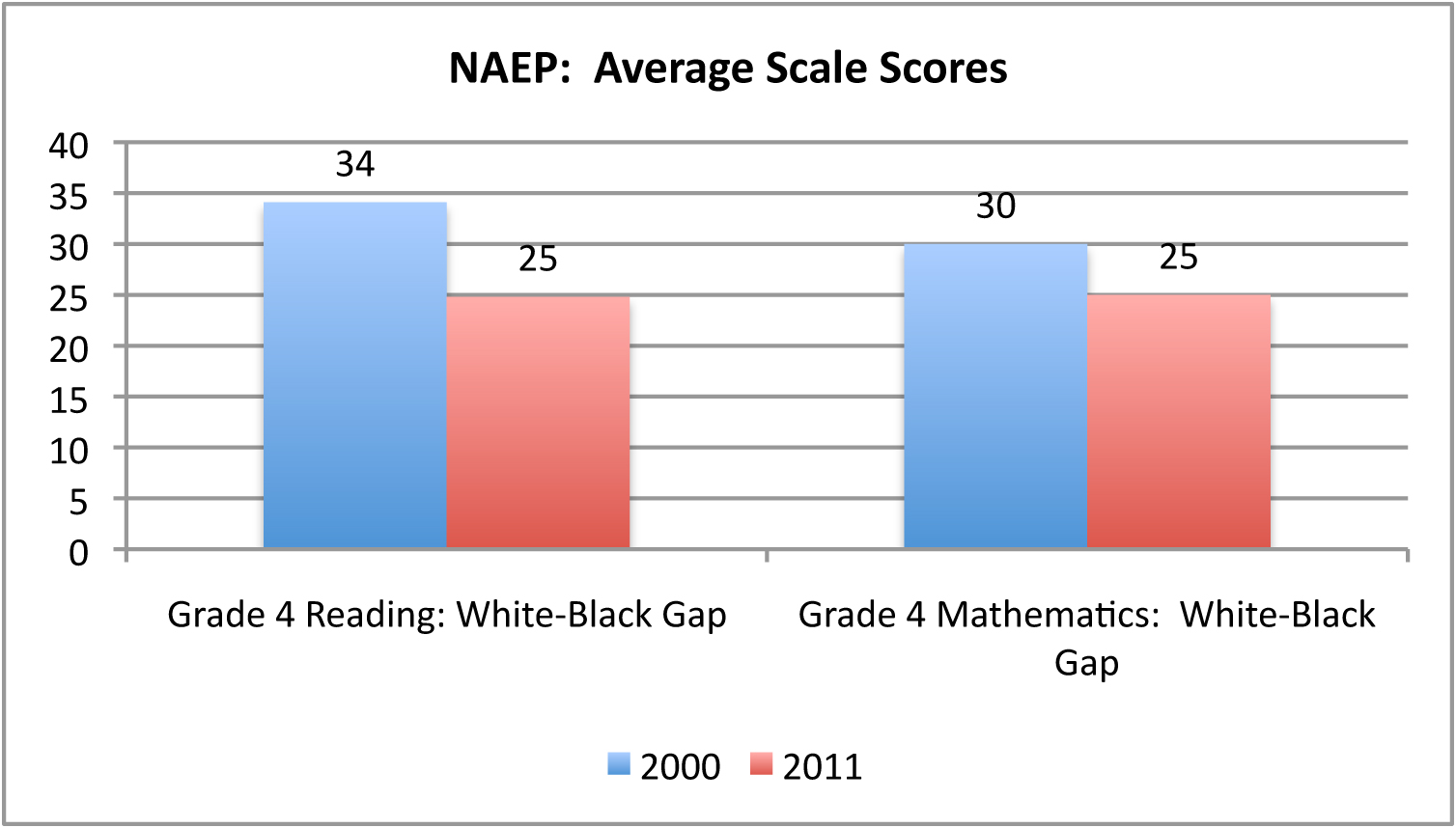 The National Assessment of Educational Progress (NAEP) shows little change from the achievement gaps recorded in 2009. On the other hand, there has been some progress this century. These charts show the changes in the gap between the average NAEP scale scores of Black and White Grade 4 and Grade 8 students in American public schools:

In Grade 4 Reading, the gap has declined from 34 points to 24 points, while in Grade 4 Mathematics it declined from 30 points to 25. (The White, non-Hispanic/Hispanic gaps and changes were virtually identical.)

In Grade 8 Reading, the gap has declined from 27 to 24 points, while in Grade 8 Mathematics it declined from 40 to 31 points.

This is good news.

But at this rate it will take 30 years in Grade 4 Reading and 50 years in Grade 4 Mathematics for the gap to close at that level and 80 years in Grade 8 Reading and
more than 30 years in Grade 8 Mathematics.

Does anyone think that is good enough? It is not good enough to accomplish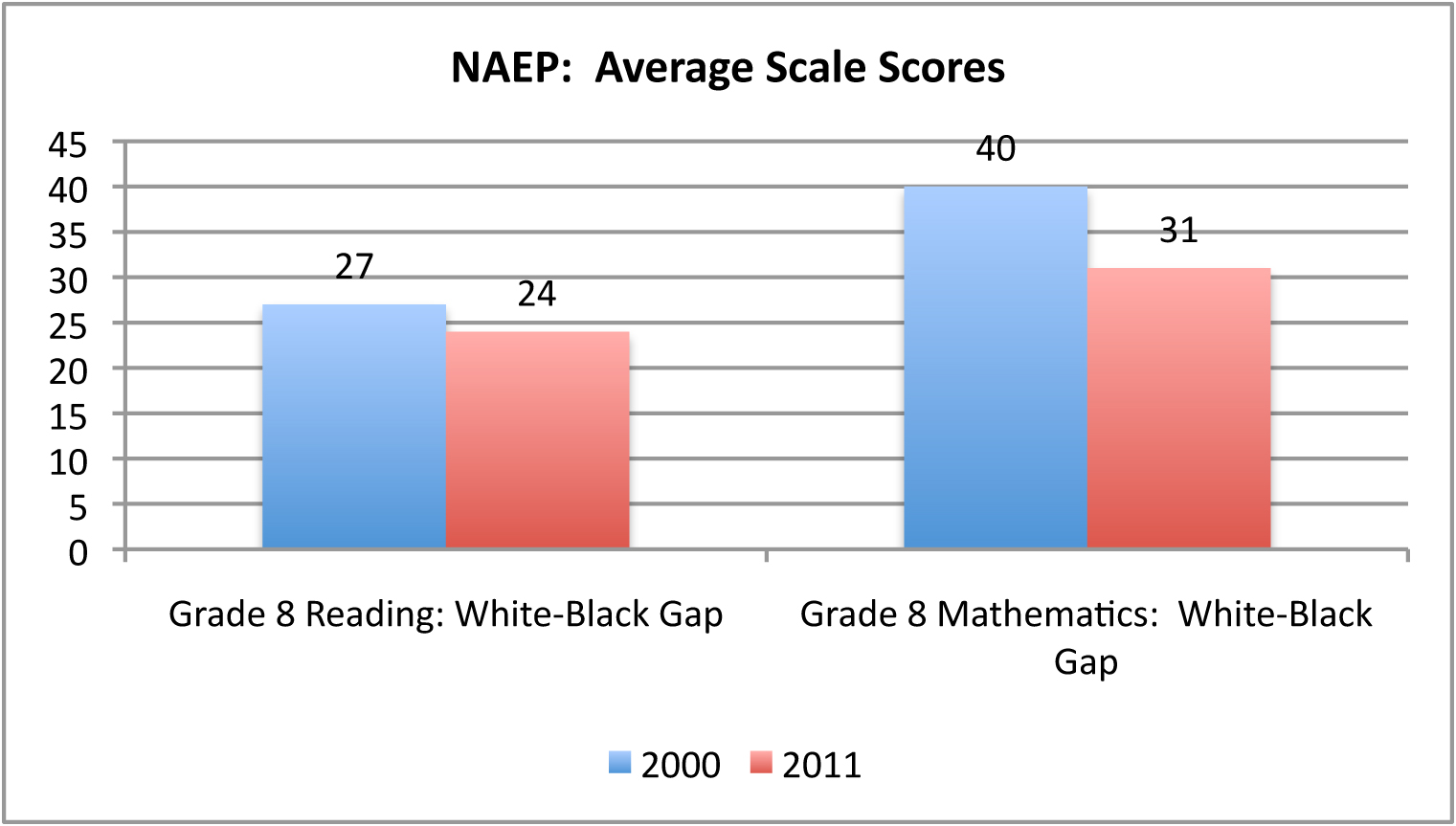 President Obama's 2020 goals.

It is particularly troubling that the gap for Reading is virtually identical at grades 4 and 8, while that for Mathematics actually increases from grades 4 to 8.

What is to be done?

The Opportunity to Learn Campaign's goals include high-quality early childhood education and a challenging curriculum for all students. The NAEP outcomes show that these key factors are not yet in place. We would have all children arrive at kindergarten ready to learn their letters and numbers. We would have all middle school students challenged with courses that will put them on the road to on-time graduation, college and career ready.

We know it can be done.