Maryland's school districts show the usual inequities in local funding: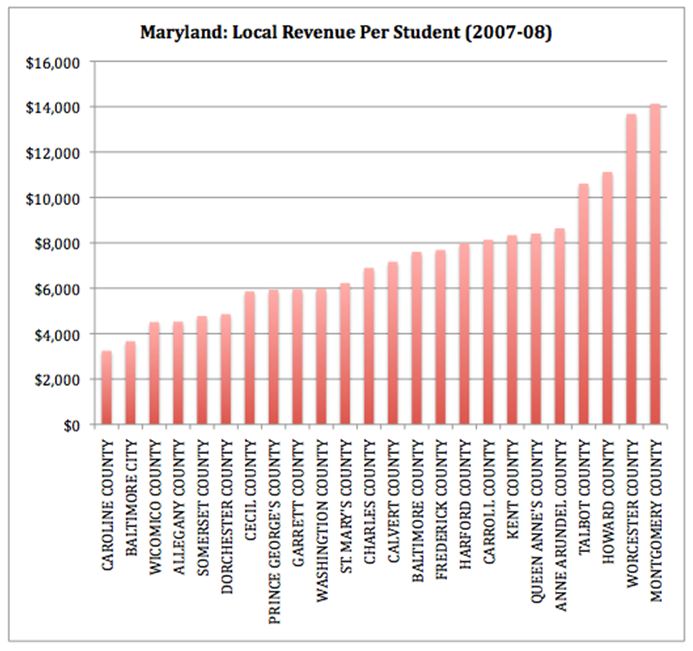 Two districts raise less than $4,000 per student, while two raise more than $12,000 per student.

Maryland and New Jersey are among the few states that have adopted standards-based education finance systems based on a cost analysis of the resources needed to ensure the capacity of schools to help students meet state academic standards. State funds in Maryland are distributed so as to "top-up" local, property tax-based district revenue.

When the challenge-based state contribution is added, the picture is substantially different: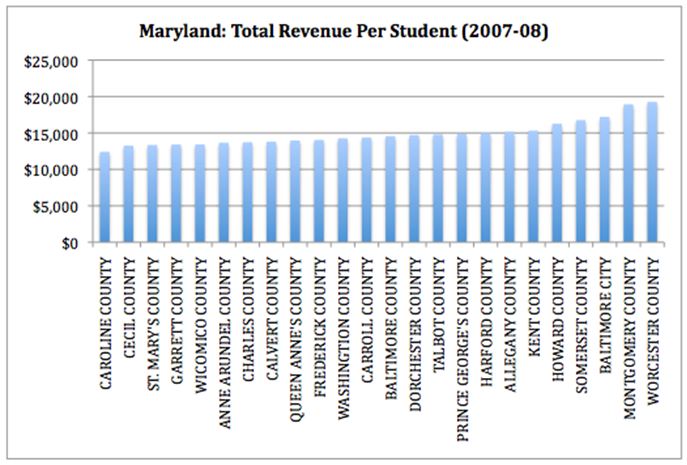 The funding per student for the poorest districts has increased by a factor of four and the spread has narrowed from 300 percent to 50 percent. The revenue of the Baltimore City public schools, with its severe challenges, has gone from the second lowest in the state to the third highest.

Maryland has instituted a broad reform agenda during the past few years and has become, arguably, the nation's leader in K-12 education. One measure of this is the state's high graduation rate and the relative even distribution of that success among the state's districts.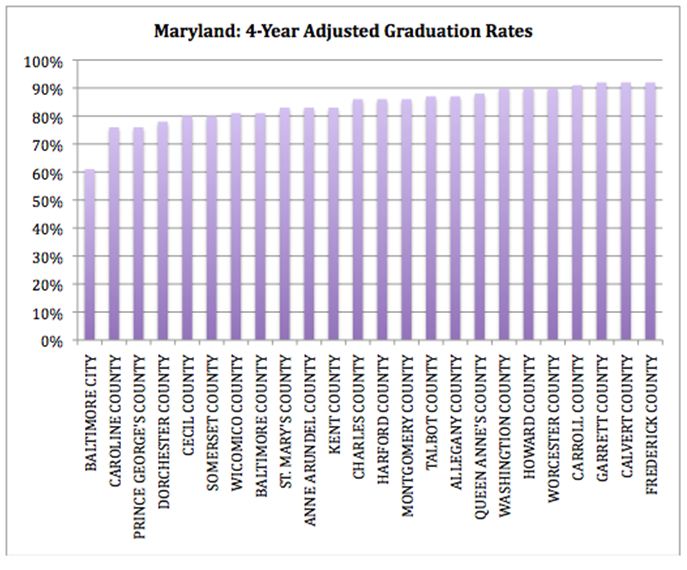 All the districts except Baltimore City have graduation rates in the 75 percent to 90 percent band. Baltimore City had a graduation rate (unadjusted) of 42 percent in 2006. Its current rate represents a remarkable 50 percent improvement.

Equitable financing across districts is only one component in a comprehensive effort to achieve equitable opportunities to learn. It is, however, a necessary component. The Maryland example is instructive. It shows that revenue equity can be achieved and it shows the scale of the redistribution required if district funding is to remain tied to local property tax revenue.