This insightful infographic from the Children's Defense Fund lays out a child's access, or lack thereof, to full-day kindergarten in every state, breaking down early childhood education programs by availability and whether the programs are funded by the state or out of pocket by parents.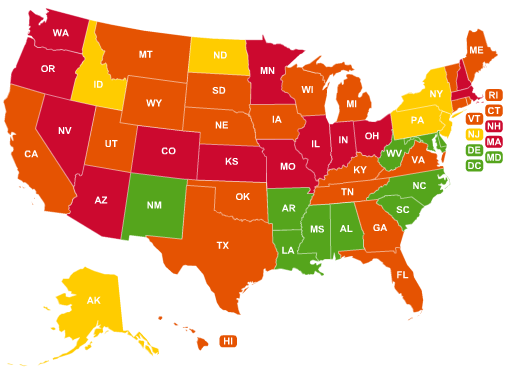 Increasing access to early childhood education is an absolutely critical step to closing the achievement gap between students of color and their white peers, and investing in early childhood education is one of the most cost-effective ways to close the gap. Studies have shown that children who lack access to Pre-K and Kindergarten opportunities start off at a disadvantage compared to their more well-off peers. But give them access to the same quality early education opportunities and they won't be struggling to catch up throughout their academic careers.
The Children's Defense Fund provides valuable state-level comparisons and data, including their "50 State Factsheets." Be sure to check out their site here!