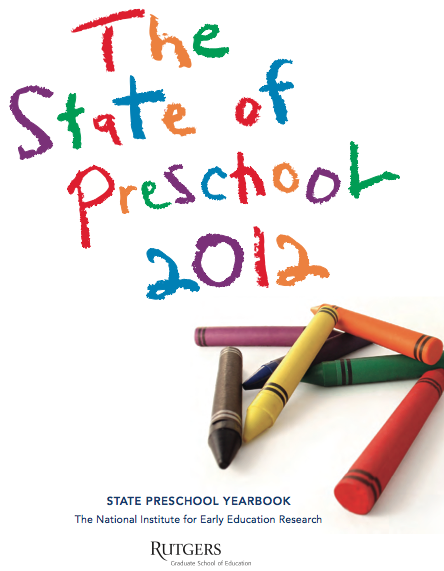 If there's one thing we can all agree on in the midst of budget slashing and a limping economic recovery, it's that kids who go to preschool are better prepared to start learning in school and stand a better chance of graduating and achieving at high levels. "The State of Preschool 2012," the latest in a series of annual reports from the National Institute for Early Education Research (NIEER) presents an alarming set of "firsts" in the 2011-2012 enrollement and funding data: After a decade of growth, enrollment in state-funded pre-K programs has stalled, marking the first time NIEER has seen no increase in the number of children served by state pre-K programs. And though budget cuts to education program have become a sad economic reality, this year marks the first that average funding per child across the states slippsed below $4,000 since NIEER began publishing its report a decade ago.
From the Executive Summary:
"This year's report shows that as states emerge from the recession, pre-K continues to suffer, even as the number of students whose families lack the means to provide them with high-quality preschool education programs has increased to an all time high."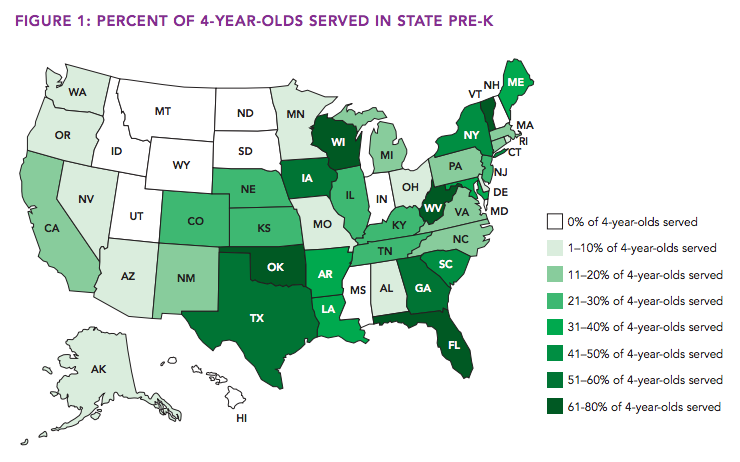 The report also gives an overview of program quality standards in each state, such as teacher specialized training, class size and the availability of screenings for health supports and other servicess. The report documents how recent policy changes might affect those standards in subsequent years.
Download the full report here.